The Origins of Lego
The Origins of Lego.

Hi all, welcome back to my hobbies and leisure blog. I hope you've all had a lovely Christmas and New Year and are as excited as I am about the upcoming year and what 2017 will bring. Today I wanted to continue you a little bit on on the latest blog post I wrote just before Christmas about Fixing things.
One of my favourite Christmas presents I recieved this year was second hand lego sets that my partner bought online from here; http://www.forsale.co.za/. These were completely unexpected and included some sets from my childhood that I had loved playing with. It made me think back about Lego and look into the history and some of my favourite sets.


The Lego Group.
The Lego group began back in 1932, when a Danish carpenter Ole Kirk Christiansen began making wooden toys. He renamed the company, Lego, which comes from the Danish phrase leg godt meaning play well. Lego began producing plastic toys in 1947, and the first version of the Lego bricks were made in 1929. They were known as Automatic Binding Bricks, and were based on a Self-locking Brick from the UK in 1939.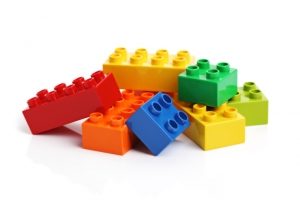 One of Ole Kirk Christiansens favourite phrases was 'det bedste er ikke for godt', which roughly translates as the best is never too good, or only the best is the best. This motto is still used today and describes Christiansens belief that they should never scrimp on quality. In fact each lego piece has to be made and manufactured to the exact specifications. Any two pieces must be able to fit together easily when pressed down firmly, but just as important is that they are able to be dismantled with as much ease. The tolerance levels on lego machines are incredibly small, and they only allow tolerances of less than 10 micrometres. 1 micrometre is equal to one thousandth of a millimetre, 0.001mm.



In 1951, the plastic toys made up over half of the companys output. The modern lego brick was designed and patented in 1958, although it took a further 5 years for the right material to be found. It finally was in 1963 - ABS polymer. The first minifigure was produced in 1978, and has since become a staple component in most sets, and nowadays you can buy the minifigures seperately and even create your own in major Lego stores.
One of the best things about Lego sets is the various different Themes they have been produced in. Since their start in the 1950's there have been thousands of different sets produced, and they have licensed themes from various different franchises including cartoons and films as well as video games. One of their most popular themes includes Lego City which was introduced in 1973, over 44 years ago and depicts City life. Other popular themes from modern culture include Batman, Indiana Jones, Star Wars and Minecraft. Both Star Wars and Indiana Jones hold some of the highest and best selling sets. And when released in 2007 the Star Wars Millenium Falcon set contained the largest amount of pieces at 5,195, even though it was scaled down to fit a minifigure.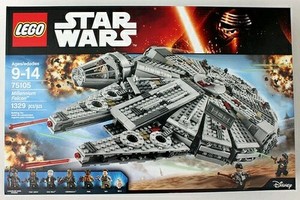 Due to their large success, the Lego Group have branched out into many different products. This includes board games, books and magazines and childrens clothing, although they are probably better known for their incredibly popular video games and their Lego film and tv programmes including the feature film, The Lego Movie which was released in 2014 by Warner Bros. The Lego group began branching ou in video games in 1997, and their more recent games such as Lego Star Wars, Lego Indiana Jones, Lego Batman and Lego Marvel Super Heroes games have all had great success and remain well played even amongst people who haven't played with lego bricks.
So there we go a little bit of background history on Lego and how they became so popular. What was your favourite toy as a child, were you a lego lover like me or more into something else? Check out my blog post on knitting as well if you have time, I'd love to know if you're into more tactile hobbies like me.